HALLOWEEN IS THE BEST!
MAKING A BREWERY FULL OF ADULTS PLAY A PROFOUNDLY SILLY GAME IS THE BEST!
CAMPY JOKES ARE THE BEST!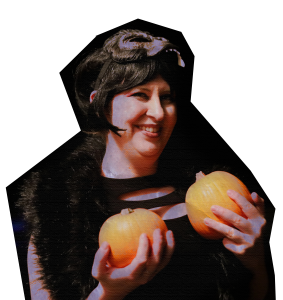 Halloween 2022 VB Creates  had the opportunity to write and cast a Halloween murder mystery for Cold Garden Beverage Company.
Cold Garden is known for its offbeat style and it was the perfect setting to have many wild characters rove out a plot over the course of an evening.
We had a sold out show and 100% participation from our guests. Even the actors were surprised by the enthusiasm!
Our venue gave out a fabulous prize to the person who best solved our detailed puzzle of performance.
Check out some of the Elements VB made for this murder mystery combining writing, graphic design, interactive art and event promotion.
VB Creates is the one stop shop for custom entertainment solutions!
See what elaborate nonsense we can make for you!